Rose Feeling Good
Submitted by

isport

on Mon, 02/08/2016 - 12:12
Derrick Rose unknowingly reached to a milestone last Sunday as he came down off bench in otherwise forgettable 1st half of USA Team against Turkey.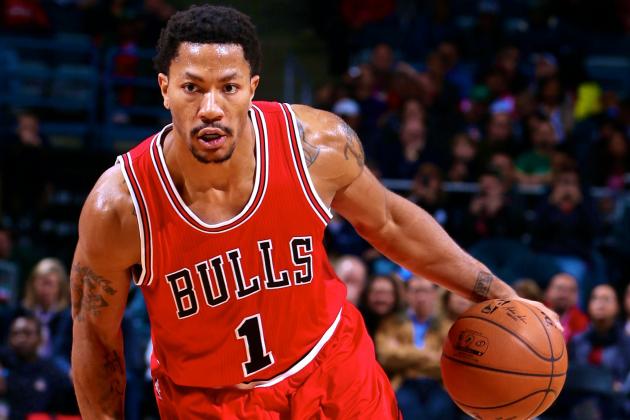 His foray into the match marked the 1st time this star from Chicago Bulls played in 2nd half of back-to-back game set since 22nd November when his unfortunate appearance that night in Portland came to sudden halt with Derrick down with 2nd knee injury of his brief NBA career.
There was nothing calamitous against Turks yet Derrick also proved incapable of building on his promise of Saturday night match against Finland. In Finland match, he played for more minutes than any Team USA member & had no clue about his achievement till next day.
"I did not even know till you mentioned", relayed Rose while talking to press prior to Sunday's tipoff event against Turks.
But the very zip, spring and aggression that Rose unleashed against Finland were never witnessed in the next match. His timing & feel were missing which landed him on bench for 3r quarter. He did not get back to floor post a rough 1st half till US was safely leading in 4th quarter & Rose finished with simply 2 points in seventeen minutes.
But then, it's to stress that Derrick seemed more comfortable since the team left US for Europe. He is facing questions regarding the knee condition from nosy press head-on, even when USA Team coach Krzyzewski said that he had sensed –"a bit of Derrick that is like , 'Quit asking how I am feeling, I am good."
"I am simply looking to put all those behind me", stressed Rose. "I am quite aware that questions are about to come & they are going to stay there for the entire year. Thus I cannot get tired or bored of it. I am feeling good".